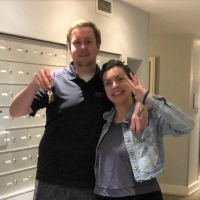 Thank you from First Time Homer Owners! We are very pleased by Ferdous and the real estate team. This was our first home purchase, and the Montreal market was overwhelming and so fast paced, we were getting discouraged on our own. Ferdous helped us immensely in focusing on exactly what we want, seeing the options and moving quickly when needed!

Thank you for everything, and all the support before, and well-after the sale our new home. Highly recommended!
━ Thalia Aube & Matthew Pounder
As first-time buyers, we were overwhelmed in the beginning with all the logistics involved with the purchase. We could tell right away that Wilson & Alex had the experience and expertise to guide us through the difficult process, making us feel comfortable and confident every step of the way. After closing, they gave us tips on how to take care of many things. We cannot recommend them enough, especially for first-time buyers. We are so grateful for your services. You guys made sure to connect us with the right people to make this purchase possible and everything went smooth with no hiccups.

The Team was always available, which is perfect!

They very well knew the market, our needs and suggested the right solution for any of our problems with the purchase. The process was very well streamlined, from the first visit to the home to all the way to signing at the notary. Unfortunately, our only concern is that we could not celebrate enough with the team due to the current situation with Covid-19.

We are sure we are going to make up for that once things get better and will celebrate at our new home. Once again thank you Wilson, Alex and team for being part of a big milestone in our life.
━ Suhas Illath Veetil & Anjali Nadh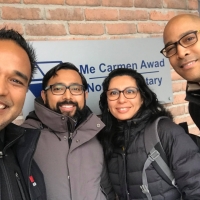 Great customer oriented service. Always listening to our concerns and ready to help us out. Genuine and outstanding mortgage professional with a genuine vocation for his job. Highly recommended.
━ Maria Martinez & Leonardo Sotto
5 STARS !!! We had the pleasure of working with Alex and Wilson. This was our first time buying a home, and they made the process simple and enjoyable. Starting with our first meeting, explaining every question, and to buying the condo. What a joy it was to work with them. They always responded quickly! Would recommend, and will use them again!
━ Kyle Gravel & Nina Allen