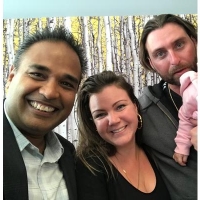 Finding our forever home! We are so happy and thriving in our new home, our new DREAM home that is! We owe it all to Wilson and his tireless efforts to get our condo sold and get us settled into our home in a short period of time. We were never made to feel like we weren't as important as anyone else. We couldn't be happier with the way we were treated and couldn't be happier with the fantastic outcome as a result of the help that Wilson and co gave us.

Thank you thank you thank you so much!!! We are forever grateful!
━ Nikki & Devin McLaughlin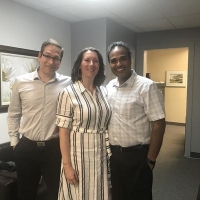 Buying and selling in a fast paced market! Wilson and his team are a dream to work with. We viewed over 30 properties during the buying process and never felt rushed or pressured into making any decisions. Wilson also ensured that we visited only properties that would fall into our long list of wants, and that meant we didn't waste time viewing properties that didn't respond to our expectations.

He is extremely responsive and easy to reach - no question was ever treated as too insignificant or frivolous. Despite the fact that Wilson and his team are very successful and therefore busy, we always felt like we were a priority.

As it a seller's market in Montreal right now, he also helped to position our offers within the right price range in mind (without ever hinting that we should go over our target budget).

We also sold our previous house with Wilson and because of his advice, we were able to quickly close our sale with the minimum of effort. He takes much of the stress from the transactions as he is really the most professional and thorough agent you could hope to work with.
━ Danielle André & Francis Plante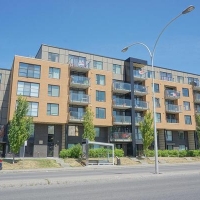 I was pleased with the skill displayed by Wilson during the entire sales process. The public l isting, social media posts, and professional video footage of our property made this relatively painless. I would not hesitate to recommend the services of Wilson to anyone selling in Quebec!
━ Earleen Dover
Bought my new house with Wilson. Dealing with Wilson was a joy, he was there every step of the way with advice and tips to insure we found the right house for us. Whenever we had questions he was quick to reply and if he did not have the answer right there and then, he would strive to get it as quick as possible. Would highly recommend using Wilson if ever you are looking to buy a house, he goes above and beyond every time.
━ Stephen McNamara