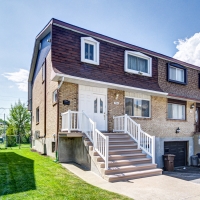 Plus que 5 étoiles! J'ai eu la chance d'avoir les deux services: acheter et vendre. Le service est plus que 5 étoiles. Ils vous accompagnent en tout temps, toujours présents, disposés à vous conseillez et répondre à vos doutes. Ils cherchent à ce que l'expérience soit la meilleure et ils réussissent. La mienne a été extraordinaire tant pour l'achat que pour la vente. Mon expérience a été parfaite à tout point de vue.
━ Cécile Genkin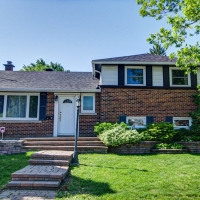 Great Team Work! At the start of the Covid-19 Pandemic, my sister and I lost our Aunt. We had to deal with the selling of her house during this crisis. We had interviewed serval real estate agents to get the right fit for us. We need not go any further than Wilson and his team. The minute we met with Wilson, we knew he was the one. His commission rate was slightly higher, however what was offered as service was much more impressive. The Groupe ImmoSolutions team did the usual pictures and staging advice, but they also provided a 3D blueprint of the house and virtual visit. This was most helpful during the Covid lockdown. Wilson's team made the selling of the house progress smoothly, during a very stressful time in our lives.
━ Brenda & Glenda Mazerolle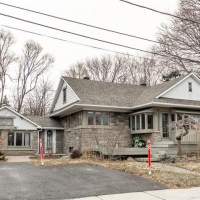 We were moving back from Toronto and had a very short window to visit homes. Groupe ImmoSolutions, represented by Wilson and coordinated by Tania, gave what I would call a full-scale, red carpet treatment. Piling in 17 visits in 2 days, covering multiple areas, in addition to representing us remotely with virtual tours of homes, never once did we have an ounce of doubt that we were a burden or being inappropriately served.

Professionalism was the baseline. Caring is an understatement. There's a level of authenticity in how they performed their work, making sure that we found a home that even the most skeptical of folks would say: Ok. There's value in their service and they deserve our complete trust.

Thanks Groupe ImmoSolutions, particularly Tania for quickly turning things around and to Wilson, our tireless and always enthusiastic agent.
━ Juliana Ing & James La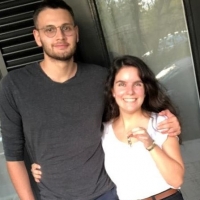 We bought our first condo and had no idea how it worked. Ferdous really helped us through the whole process. We couldn't find what we wanted and were a bit discouraged but Ferdous kept trying to find the best condo for us. We finally found exactly what we wanted thanks to him. He gave us great advice and was always available to answer any questions or concerns, always there to reassure us whenever something didn't go as planned. We highly recommend him!!
━ Virginie Ducharme & Thomas de Cremoux