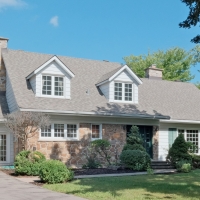 Choosing the right agent is obviously very important when selling one's home. Wilson was referred by a trusted friend & experienced professional in the industry & I was not disappointed, especially with the challenging market conditions we've had to cope with recently. He had the right combination of experience, superior knowledge, people skills & quality salesmanship to help us get over the finish line.
His written & verbal communication skills (both English & French), are excellent, and his passion for the business, punctuality and reliability were very much appreciated.
The strength & quality market support of his team was also a valuable addition to the whole process.
Together, they marketed my property with the latest value added benefits of proper staging, 3D walk through & drone video footage etc...to generate the best possible interest and to properly pre qualify the potential buyers. I have definitely been left with the comfort & security of knowing that Wilson & his team will be my immediate " go to" people when the time comes for me to go through this whole process again.
━ Ben Lank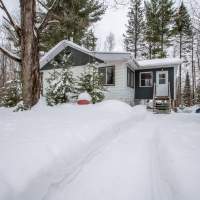 Wilson is the best realtor we've ever dealt with. In 2021, Wilson helped us with a purchase and a sale. We really appreciated his knowledge, attention to detail, and market research.
Wilson and his incredible team were instrumental in us achieving our lifelong dream of buying a lakefront property. After finding our dream property, we reached out to Wilson and asked him to represent us as we negotiated with the sellers. Wilson guided us as we navigated what could have been a tricky off-market purchase. With Wilson's professional advice and in-depth knowledge of the market and real estate, we purchased our little slice of paradise. We also asked Wilson to list and sell our old cottage. He successfully sold it, despite it being listed during the height of the Omicron winter. Wilson very patiently guided us throughout the process and blew us away with the incredible drone video footage, 3D walk-through and amazing advice on how to stage our humble place. We sold our cottage in the first weekend of showings.
━ Anatole Zamozdra & Sonia Ruivo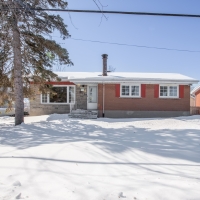 Wilson is simply outstanding. He'd been sharing a market report that helped to value the property he sold for me in my market. His thorough and high quality listing, which included drone footage, 3D walk-through and detailed pictures generated 45 visits in the first weekend, all of which he facilitated. This generated 5 offers and we came to a successful close well above my expectations. Wilson is THE professional to emulate in real estate.
━ Pierre Luc Vigneault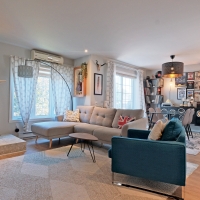 Wilson goes above and beyond for his clients! He is reliable, friendly, informative and trustworthy. Honestly, one of the best realtors I've ever had!
━ Kayleigh Gravel & Joanne Juzalaitis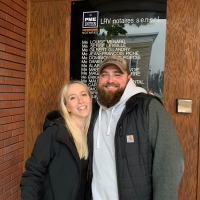 Excellent, quick responses and always informative! Great help. Would recommend to a friend or family member who is looking to buy.
━ Mara Larkin & Jordan Tyrrell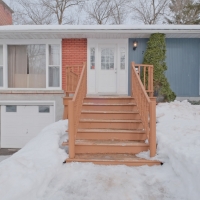 Expérience extrêmement positive. Nous avons travaillé avec l'équipe pour vendre la maison de mon père après son décès et dans ce contexte difficile et délicat, ma sœur et moi n'aurions pas pu demander mieux. L'équipe a a été à la fois efficace et patiente et, tout au long du processus, nous nous sommes senties entre de très bonnes mains. Leurs connaissance du marché et des subtilités du processus de vente était très rassurante. Parfait mélange de leadership et d'écoute : Wilson était toujours attentif à nos préoccupations et répondait rapidement à nos questions, tout en proposant des idées et des manières de faire adaptées à nos besoins, en plus de continuer à nous aider après que l'offre d'achat avait été acceptée. Je n'hésiterais pas du tout à recommander leurs services!
━ Laure & Héloïse Henri-Garand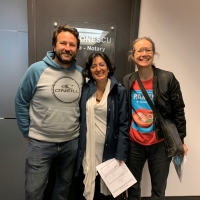 Best experience & welcome home! After spending many years abroad, I decided to move back home to Montréal and asked my friends for a referral. One friend said, "My neighbor swears by her real estate agent" so I waited to get that contact information from her and was so thankful that I did. Wilson, Ferdous, and Tania were always available and, when I started to lose hope in this competitive market, they kept reminding me of what my priorities were and took the time to discuss any changes I wanted to pursue. They never rushed me and we did a ton of research so that when the right place presented itself, we jumped on it! And I found my home, close to family, and everything Montreal has to offer. I also can continue to reach out to them as I need recommendations for contractors and such. It is nice to not feel like I am starting over in a new town, but instead am welcomed home after a long time away.
━ Michèle Steinwald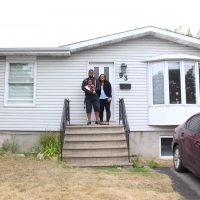 First time home buyers - After looking around for a realtor my wife's friend referred us to Wilson and his team compare to the others who seem to just wanted to look for a house for us done Wilson spent 2 hours with us during our first meeting breaking down all the details and what to expect before getting into this aggressive market we were very satisfied that Wilson and his team not only wanted to just do business but he got to know us a bit on a personal level i can say we are truly happy with our purchase and we look forward in the future to buy another property when the time comes u highly recommend Wilson and his team you won't be disappointed!
━ Jayson Aboraah & Megan Thomas-Desmond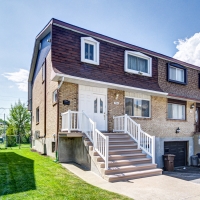 Plus que 5 étoiles! J'ai eu la chance d'avoir les deux services: acheter et vendre. Le service est plus que 5 étoiles. Ils vous accompagnent en tout temps, toujours présents, disposés à vous conseillez et répondre à vos doutes. Ils cherchent à ce que l'expérience soit la meilleure et ils réussissent. La mienne a été extraordinaire tant pour l'achat que pour la vente. Mon expérience a été parfaite à tout point de vue.
━ Cécile Genkin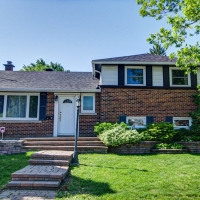 Great Team Work! At the start of the Covid-19 Pandemic, my sister and I lost our Aunt. We had to deal with the selling of her house during this crisis. We had interviewed serval real estate agents to get the right fit for us. We need not go any further than Wilson and his team. The minute we met with Wilson, we knew he was the one. His commission rate was slightly higher, however what was offered as service was much more impressive. The Groupe ImmoSolutions team did the usual pictures and staging advice, but they also provided a 3D blueprint of the house and virtual visit. This was most helpful during the Covid lockdown. Wilson's team made the selling of the house progress smoothly, during a very stressful time in our lives.
━ Brenda & Glenda Mazerolle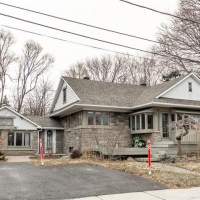 We were moving back from Toronto and had a very short window to visit homes. Groupe ImmoSolutions, represented by Wilson and coordinated by Tania, gave what I would call a full-scale, red carpet treatment. Piling in 17 visits in 2 days, covering multiple areas, in addition to representing us remotely with virtual tours of homes, never once did we have an ounce of doubt that we were a burden or being inappropriately served.

Professionalism was the baseline. Caring is an understatement. There's a level of authenticity in how they performed their work, making sure that we found a home that even the most skeptical of folks would say: Ok. There's value in their service and they deserve our complete trust.

Thanks Groupe ImmoSolutions, particularly Tania for quickly turning things around and to Wilson, our tireless and always enthusiastic agent.
━ Juliana Ing & James La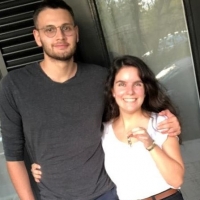 We bought our first condo and had no idea how it worked. Ferdous really helped us through the whole process. We couldn't find what we wanted and were a bit discouraged but Ferdous kept trying to find the best condo for us. We finally found exactly what we wanted thanks to him. He gave us great advice and was always available to answer any questions or concerns, always there to reassure us whenever something didn't go as planned. We highly recommend him!!
━ Virginie Ducharme & Thomas de Cremoux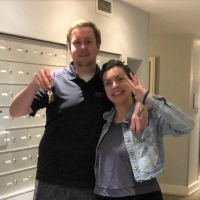 Thank you from First Time Homer Owners! We are very pleased by Ferdous and the real estate team. This was our first home purchase, and the Montreal market was overwhelming and so fast paced, we were getting discouraged on our own. Ferdous helped us immensely in focusing on exactly what we want, seeing the options and moving quickly when needed!

Thank you for everything, and all the support before, and well-after the sale our new home. Highly recommended!
━ Thalia Aube & Matthew Pounder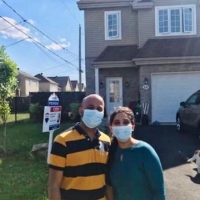 As first-time buyers, we were overwhelmed in the beginning with all the logistics involved with the purchase. We could tell right away that Wilson & Alex had the experience and expertise to guide us through the difficult process, making us feel comfortable and confident every step of the way. After closing, they gave us tips on how to take care of many things. We cannot recommend them enough, especially for first-time buyers. We are so grateful for your services. You guys made sure to connect us with the right people to make this purchase possible and everything went smooth with no hiccups.

The Team was always available, which is perfect!

They very well knew the market, our needs and suggested the right solution for any of our problems with the purchase. The process was very well streamlined, from the first visit to the home to all the way to signing at the notary. Unfortunately, our only concern is that we could not celebrate enough with the team due to the current situation with Covid-19.

We are sure we are going to make up for that once things get better and will celebrate at our new home. Once again thank you Wilson, Alex and team for being part of a big milestone in our life.
━ Suhas Illath Veetil & Anjali Nadh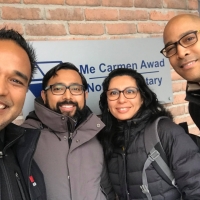 Great customer oriented service. Always listening to our concerns and ready to help us out. Genuine and outstanding mortgage professional with a genuine vocation for his job. Highly recommended.
━ Maria Martinez & Leonardo Sotto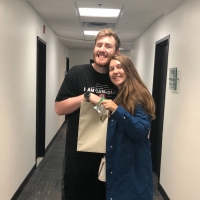 5 STARS !!! We had the pleasure of working with Alex and Wilson. This was our first time buying a home, and they made the process simple and enjoyable. Starting with our first meeting, explaining every question, and to buying the condo. What a joy it was to work with them. They always responded quickly! Would recommend, and will use them again!
━ Kyle Gravel & Nina Allen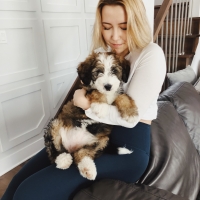 Simply the best! Sometimes we are all lucky enough to meet people in our life that are simply the best at what they do. Wilson and his team provide nothing short of exemplary service from start to finish. This is our 4th transaction with Wilson and his team we are grateful to have them on our side. They think of things most agents don't even bother to mention. They make suggestions and accommodate needs consistently. Last minute changes, photos needed etc and then add to it the complexity of a pandemic! They are exceptional.

Thank you Wilson for taking us on as customers and we truly look forward to many more transactions.
━ The Wilkinsons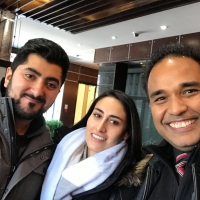 Working with the Best!! I have worked with Wilson and his team for the past five years, he has helped me and my family with 3 transactions. 2 more coming up this year. Wilson is a hard worker, he has excellent work ethic, he is very knowledgeable and is constantly investing in his education. He is very generous when it comes to sharing his Knowledge. Wilson is very good at seeing the big picture and helping you to clarify ideas. he can help you buy your first property as well as investing long term. I am very grateful for his services and will continue to work with him and his team in the future.
━ Julian Moreno & Daniela Ospina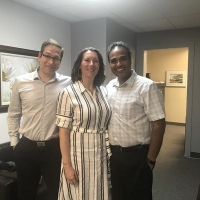 Buying and selling in a fast paced market! Wilson and his team are a dream to work with. We viewed over 30 properties during the buying process and never felt rushed or pressured into making any decisions. Wilson also ensured that we visited only properties that would fall into our long list of wants, and that meant we didn't waste time viewing properties that didn't respond to our expectations.

He is extremely responsive and easy to reach - no question was ever treated as too insignificant or frivolous. Despite the fact that Wilson and his team are very successful and therefore busy, we always felt like we were a priority.

As it a seller's market in Montreal right now, he also helped to position our offers within the right price range in mind (without ever hinting that we should go over our target budget).

We also sold our previous house with Wilson and because of his advice, we were able to quickly close our sale with the minimum of effort. He takes much of the stress from the transactions as he is really the most professional and thorough agent you could hope to work with.
━ Danielle André & Francis Plante
Finding our forever home! We are so happy and thriving in our new home, our new DREAM home that is! We owe it all to Wilson and his tireless efforts to get our condo sold and get us settled into our home in a short period of time. We were never made to feel like we weren't as important as anyone else. We couldn't be happier with the way we were treated and couldn't be happier with the fantastic outcome as a result of the help that Wilson and co gave us.

Thank you thank you thank you so much!!! We are forever grateful!
━ Nikki & Devin McLaughlin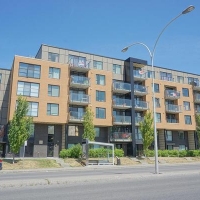 I was pleased with the skill displayed by Wilson during the entire sales process. The public l isting, social media posts, and professional video footage of our property made this relatively painless. I would not hesitate to recommend the services of Wilson to anyone selling in Quebec!
━ Earleen Dover
Bought my new house with Wilson. Dealing with Wilson was a joy, he was there every step of the way with advice and tips to insure we found the right house for us. Whenever we had questions he was quick to reply and if he did not have the answer right there and then, he would strive to get it as quick as possible. Would highly recommend using Wilson if ever you are looking to buy a house, he goes above and beyond every time.
━ Stephen McNamara
Wilson est d'abord et avant tout une personne d'exception, qui accompli à merveille son travail de courtier immobilier. Lui et son adjointe font un travail remarquable, rigoureux avec une approche profondément humaine et rassurante. J'ai eu le privilège de connaître Wilson en 2013. Ã?a été notre première collaboration. Depuis, j'ai eu recours à ses services à deux autres reprises et ce n'est assurément pas la dernière fois. Sincèrement
━ François Carrière
EXCELLENT! Grâce à Wilson et à son équipe, nous avons vendu notre maison rapidement! Moins de 3 semaines! Il est très à l'écoute de ses clients et très professionnel! Il comprend toute les situations et s'assurent du bien être de tous. Vraiment, un excellent agent. Nous vous le recommandons FORTEMENT! Avec Wilson, vous aurez l'heure juste. Il est honnête et ses clients passe en priorité.
━ Marie-Christine Mailloux & Sébastien Nault
J'ai eu recours aux services de Wilson à deux reprises en trois ans pour une raison fort simple.

Parce que Wilson adore l'immobilier et mais d'abord et avant tout, parce qu'il aime sincèrement les gens. Il ne fait pas ce boulot par obligation mais par passion. Rien n'est laissé au hasard, tout est expliqué, clarifié, démystifié.

C'est un coéquipier hors pair dans la recherche ou la vente, un partenaire exceptionnel, respectueux avec une approche rigoureuse.

Une chose ne fait aucun doute dans mon esprit. Ma prochaine transaction immobilière, c'est avec Wislon que je la ferai et personne d'autre.
━ François Carrière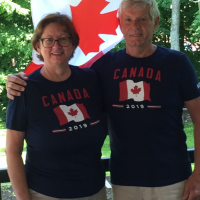 Wilson was our real estate broker for the purchase of our new home. I found Wilson to be very professional and knowledgeable. I would recommend him highly as he works very hard to ensure his clients know exactly what they are purchasing both the good and bad of the property. He will go out of his way to point out things that the average person would not consider. I have purchased homes in the past and dealt with other agents but Wilson is definitely at the top of the list.
━ Rene Cantin
Wilson made the whole process much easier by providing me the right tools and information I needed at the right time (Notary, inspectors, cleaning services, background check company, contractor). All of the specialists he referred provided a great service at a competitive price. Also he's very easy to get along with and is very knowledgeable of his fields and certain others! I've worked with other realtors before but Wilson takes the cake, I would highly recommend.


━ Chris Chandonia & Phouphet Soutannouvong
Wilson worked with me through the purchase of my new home. He quickly learned what I wanted and found it for me in a few days. He is a true professional and was always available to answer my MANY questions. I was very pleased with my experience. I highly recommend him for your real estate needs.


━ Caroline Knot
We had been looking for our first home for over a year. After having put multiple offers on homes and having had multiple brokers, we were starting to get pretty discouraged. Then someone referred us to Wilson, and we quickly realized he was just what we needed.

Wilson was always patient, kind and truly had our best interest at heart, no matter how crazy the market was. He also made sure to do his research on specific homes we were interested in before giving us any answers or advice, which really was what made us trust him so much.

Wilson, thank you so much, we are so excited about our first home and we couldn't have done it without you (or all the snowstorms)! Thank you Wilson!!
━ Deirdre Sellors & Sean Chiu
As a first home seller, I did mot know where to begin. Thanks to your experience, I never felt overwhelmed in the process and my condo was successfully sold. In the same year, my wife and I were planned a wedding and looking to buy a new home. You assisted us greatly in finding a wonderful home during one of the busiest times of our lives. Always available for questions, you're help and patience was immensely appreciated. Hope our paths will cross again.

━ Katherine Karakassilis & Domenic Leone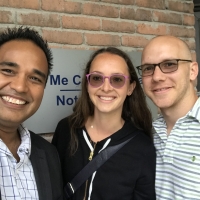 Best Realtor in Montreal ! Wilson made us feel like we were his only clients. He had time to listen to everything we had to say; what we wanted in a house, what our concerns were, and every small little question that popped into our heads. Not only is Wilson a brilliant realtor but he's the nicest guy you can hope to work with. He is positive, energetic and funny. We knew as soon as we met him that he would help us find what we wanted. He had our backs, which is exactly what we needed as first time home buyers. He has great contacts; we used one of his recommended notaries, mortgage broker, and house inspection guy and all were excellent. I would highly recommend Wilson!!! And I definitely would never use anybody else ever again! Wilson is your guy!
━ Kyle & Tiffany Thackwray
We knew selling our condo would come with its unique set of challenges. Wilson came highly recommended and we wanted someone who knew the business and the current market conditions. Ultimately, Wilson was able to land us multiple offers and we were able to make the sale smoothly and seamlessly. Wilson is an excellent communicator and will always available for questions. I would recommend Wilson for anyone looking to sell their property with someone who is committed to their work and has a passion for the business.
━ Chelsea Quirke & Vladimir Batakliev
Wilson - the man! Wilson is hands-down the best real-estate agent we could have asked for. He is an extremely positive, energetic, and knowledgeable individual. Not only did Wilson take the time to get to know us, but he gave us sound advice throughout the way - including pointing out flaws of potential houses, that as first-time home buyers, we were absolutely unbeknownst to us. What stood out to me, was his quick turn-around time, with whatever question/concern we had - and that was highly appreciated by us. Finally, he gave us some solid recommendations for our house inspection, that we really appreciated.

Thank you so much, Wilson for your fantastic support.
━ Zarina D'Costa & Bronte MacIntosh-Hobson
Nous étions propriétaire d'un beau lot de terrain à Vaudreuil. Nous avons décidés de le vendre pour plusieurs raison. Toutefois, un terrain peut prendre plus de temps a vendre qu'une maison. Et nous en étions conscient. Nous avons fait affaire avec 2 agents avant Wilson mais sans succès. Après plusieurs mois d'attente aucune offre sur la table. Lorsque nous avons fait affaire avec Wilson, j'ai toute suite eu confiance qu'on allait vendre.

On pouvait voir que pour lui c'était plus qu'un travail, c'était une passion! Il travaille vraiment pour nous, tellement qu'on dirait qui vend sa propre propriété et cherche à retirer le max qu'on peut avoir pour ! Il est très attentif à nos besoin et nous tiens toujours à jour des discussions qu'il a avec les personnes intéressées. Il nous a très bien dirigés et maintenant voilà !

Notre beau terrain est vendu et nous sommes très contents du travail acharné que Wilson a fait ! Nous allons faire affaire avec lui de nouveau lorsque nous allons vendre notre maison c'est garantie! Merci
━ Maxime Allard & Audrey Pelletier
As first time home buyers, we didn't even know enough the know what we didn't know, and Wilson has very hands on and helpful throughout every step of the process. He walked us through the market, our options, what to look for, and answered any questions we had. He helped with any other ancillary surprises that came up along the way, some of which were above and beyond what I would expect a realtor to do.

━ Saraline Grenier & Philip Marlatt
Ma maison était sur le marché depuis 6 mois, et aucun appel, aucun intérêt de démontré! Alors j'ai signé avec Wilson. Lorsque Wilson et son équipe sont arrivés, au bout de trois mois j'avais une offre d'achat et Wilson et son équipe ont fait en sorte que cette offre devienne une vente. Ça leur a prit deux mois et demi de négociations mais ils n'ont jamais abandonné! Wilson a une joie de vivre et une énergie d'action qui m'a mît en confiance et je savais qu'il allait vendre ma maison! Professionnel, poli, énergique, dévoué, méthodique avec plein d'idées nouvelles, mais avant tout un fonceur! Merci beaucoup Wilson!
━ Dr Ali Sharif
I want to thank you Wilson Ramcharan for your great work ethics, high integrity, efficiency and professionalism. You did everything you promised and more. You are a terrific agent and your personality allows the client to be totally at ease with you. You are committed to getting the job done, available and ever present, continually updating your clients step by step. Firm and guiding, but respectful and never pushy, you work so well with the needs of your clients. It was truly an uplifting experience having you as our agent. We were in competent hands throughout the process of selling our home . Thanks for your professional efficiency and warm and approachable character. All the best!
━ Corinne & Victor Schuvov
We hired Wilson Ramcharan as our real estate agent, not knowing exactly what to expect. Well, we were pleasantly surprised. He was a real professional in every way.

He went out of his way to make sure that our property received the necessary exposure and spared no effort to promote it in every way possible. He was an excellent communicator who kept us informed every step of the way. He was always courteous and ready to answer any of our questions.

Based on our experience, we highly recommend that you use Wilson and his team. Not only will you not regret it, you will thank him many times for having provided you excellent service, completed a successful transaction and most of all, treated you like a friend.

Sincerely,
━ Anna & Nick Filippone
We had the pleasure of working with Wilson Ramcharan from KW Prestige to both sell our old home and buy our new one.

Wilson made the process simple by taking the time to explain everything and answer numerous questions, he made us comfortable in the decisions we were making.

Wilson was also able to refer us to qualified professionals for things like the building inspection, chimney inspector and others. We didn't have an easy house to sell but he was with us every step of the way and made it happen!!!

Furthermore Wilson really listens to what you're looking for... so much so that he hit a home run with the first house he showed us!!! I've recommended working with Wilson to friends and I will continue to do so because of the excellent experience we had.

To add life to your housewarming party, be sure invite Wilson! He's also an excellent bartender ;-)

━ Eric Thibeault & Christine Guggenberger
We enjoyed working with Wilson on the purchase of our home as well as its sale. He is professional and very knowledgeable. It's very rare to find a kind, compassionate and genuinely caring agent. We recommend him to everyone looking for a realtor.
━ Rica & Edwin Yap
In the last 3 years, I had sold my condominium, my mother and my aunt sold land that they owned 2 hours north of Montreal, my mother sold her home of 40 years and then purchased a smaller home for my brother and herself. For all these transactions, we were fortunate to have Mr. Wilson Ramcharan as our real estate agent.

In the case of my condo, the condo market started to drop. He took the time to explain the situation for which I could see for myself. Instead of lowering the price to what I had decided so as to make the sale and allow me to travel, he lowered it modestly and achieved the sale at a higher price. A few months later the market dropped further as I was pursuing my dreams traveling.

My mother and aunt are both elderly, spoke very little French and no English and absolutely no understanding of how the real estate market functioned. Mr. Ramcharan was very patient walking them though the process of each sale, never pressuring them into any sale or purchase. He was sensitive to all their needs. Each transaction had its own complication, which Mr. Ramcharan resolved in a professional manner. In the end my mother is living in a smaller house that is perfect for her, meeting every single one of her needs that her 40 year old house had always provided her (a cold room for the homemade wine and sauces, a greenhouse and enough land for her gardening to mention a few).

Having Mr. Wilson Ramcharan represent us was the best decision we made for such important life altering transactions.
━ Joseph Porto
Bonjour Wilson, Je voudrais prendre quelques minutes pour revenir sur les services reçus de ta part dans le processus de la vente de mon condo. Cette étape qui je tiens à dire qui pressait puisque je devais quitter la région rapidement pour mon nouvel emploi.

En tout premier lieu, le temps que tu m'as alloué avant la signature du contrat de courtage, pour m'expliquer tout ce que je devrais faire, les documents que nous aurions de besoin et la liste des petites améliorations avant la mise en vente, m'a grandement aider à me préparer et à voir que tout ce qui se pointait n'était en fait qu'une borne organisation des choses à faire.

Je n'ai jamais senti de pression de ta part pour la mise en vente, j'ai pu prendre mon temps, m'assurer de tout avoir et lorsque je fus prête tu étais là pour moi.

La session de photos fut pour moi une expérience des plus positives. Il est certain que de voir son chezsoi sous son meilleur jour avec un photographe professionnel me mettait en confiance que les gens pourraient vraiment entrevoir le potentiel de mon condo.

Tes conseils et ta présence continue à chaque fois que j'avais des questions ont été pour moi très rassurants. De plus, le fait de savoir que tu prenais la responsabilité de parler à ton réseau, de faire de la publicité où d'autres agents n'allaient pas, ça aussi était assez fantastique. Tu n'as pas ménagé tes efforts, en faisant deux visites libres, dont une, après mon déménagement soit dans un lieu vide. Ton attention au détail, comme mettre toutes tes photos disponibles dans le condo pour bien démontré qu'une fois meubler c'était un petit bijou, ne faisait que confirmer ton souci du travail bien orchestré.

Vendre sa propriété lorsque l'on est à deux heures de route augmente considérablement le stress. Mais grâce à tes courriels, texto, appel j'avais l'impression que nous étions dans la même ville et j'étais rassuré à tout coup. Le fait que tu prennes la peine de convaincre des visiteurs d'autres propriétés de venir voir mon chez-moi, là aussi tu ne ménageais pas les efforts.

Et lorsque tu m'as appelé pour l'offre, tout le soutien que tu m'as donné, les explications, l'appui dans les temps d'attente tout ça fait en sorte que je sentais que nous travaillions en équipe, et ce jusqu'au dernier moment où nous avons signé chez le notaire.

Et je peux dire que ce n'est pas par hasard que tout a bien été, car tu as été aussi exceptionnel et efficace avec ma fille et mon gendre quand est venu le temps de penser à vendre et un an plus tard de mettre en vente leur condo. De plus, dans les deux cas en un temps record et un prix plus qu'intéressant?!

Wilson, je tiens à te remercier du fond du cÅur, d'une grande générosité pour nous aider, tu es un homme de confiance, professionnel comme il s'en fait peut de nos jours. Je serais plus qu'heureuse de te recommandé à tout ceux que se chercherons une maison ou qui voudrons vendre, car je sais qu'ils seront satisfaits sans l'ombre d'un doute. Je te souhaite un franc succès dans ta carrière
━ Diane Nadeau
We have nothing but good things to say about Wilson! Methodical and detail-oriented, Wilson was with us every step of the way for both the sale of our previous home and purchase of our new one. His communication was impeccable, often being in touch multiple times per day to ensure that we were always completely up to date with the latest news. Hard-working is an understatement! As someone who has sold privately before without an agent, I can truly say that the Wilson earned his commission and then some. All that and he was able to secure us an extra few thousand dollars through clever negotiating on our transactions. Wilson is also backed by a tremendous team, which only adds to the appeal. Highly recommended!
━ Camille Patel & Sabrina Gabriele
We were 1 st time home buyers and very nervous about what felt like a complicated project! We couldn't have hoped for a better guide. Wilson was by our side every step of the way. He was patient, professional and readily available day or night. Not only is he the best guy to introduce you to the world of real estate but he has amazing contacts (inspectors, mortgage brokers) who are just as helpful, knowledgeable
━ Amanda Stanford & Christopher Lynch
Wilson was a great help in buying my first home! He was patient through my uncertainty and guided me through the entire process to make sure I was at ease. Pleasant, personable, experienced, and detail-oriented, I would not hesitate to recommend Wilson to anyone looking for their new home.
━ Emily Rumanek
I have nothing but good things to say about Wilson. He knows his stuff...he taught me stuff. I had full confidence in his opinions. In less than 30 days I was negotiating my new home. I was not always available but Wilson made the time to help me and picked houses that I was interested in seeing. We worked well together...He always contacted the agents to set up all appointments. World class service ...I would recommend Wilson to anyone.
━ Alvina Ryan
Working with Wilson has been a pleasure from beginning to end. Buying a house can be nerve wracking, and Wilson has been there every step of the way. He has been professional, kind, honest and always looking out for our best interests. I highly recommend him to anyone buying a home. I can almost say it was fun, and that was entirely due to Wilson's patience, guidance and availability during this intense time. Happy house hunting!
━ Erica Feininger
From the very beginning, Wilson was incredibly generous with his time and energy in helping me purchase my first home. I had barely gotten his name as a referral before he was calling me to set up an appointment so we could "interview" one another, as he likes to call it. When, by our third meeting, he had memorized my Starbucks order, I knew I was in the right hands! He always took the time to explain and re-explain everything and I knew I could count on him to push back on my behalf and ask the questions I had yet to even think of. Thank you, Wilson, for being a great Rottweiler... and agent!
━ Jennifer Monk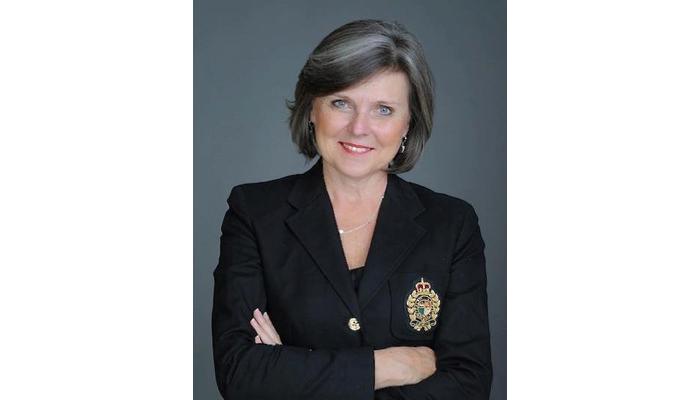 Your efforts and tenacity were of a superlative quality. Devin, Nikki, and myself want to thank you so much for your help, your introduction to Mark, and believing we would help them find their starter home. I admire your professionalism, and your meticulous attention to detail. I wish further success and you will be our Go To Agent from here on end. Thank you again!
━ Irene Koszil
Matt and Wilson provided A class service for even a seemingly low value home. They both went out of their way to make sure the purchase and transfer went seamlessly without any glitches. Every step was well explained, the search for the home was easy, and even helped coordinate a cross-province purchase. I'd recommend the duo for anyone looking for a first home or X home for that matter.
━ Ronald Brash
We can't say enough about Wilson's professionalism, true caring nature, and extensive knowledge. We purchased our first home in 2015 and he made it such an enjoyable and positive experience. He took his time to explain everything to us in detail, answered every question we had. Once we signed him as our realtor he told us once we had our housewarming he would come and contribute some drinks. Well, let's just say if the real estate business does not work for him, he will have a long and successful career as a bartender ;-).

It's hard for us to envision someone doing a better job than Wilson.
━ Robbie Robinson & Heidi Rideout
As a financial planner I know buying a home can be a stressful process. This was NOT the case with
Wilson on the case. Through every step of the process, and at every unexpected hiccup, Wilson was
there to assist and make clear decisions within a realm, often complicated and certainly outside my
expertise. Most importantly Wilson is honest and truly has the client's needs as his primary objective. I
recommend Wilson to clients, friends and colleagues on a regular basis.
━ Connie & Joe Bakish
In late 2013, we began our search for our first home after our landlord at the time gave us notice that he was repossessing our townhouse for his family. At a friend's house one evening, a woman started talking about the amazing real estate agent that had just helped her purchase a home for her and her daughter. After a two hour conversation with her, I went home to tell my husband that we had to call this amazing agent, we had to call Wilson Ramcharan.

My first conversation with Wilson led us to meet shortly thereafter, and what a meeting it was. Wilson arrived and sat with me, my husband and our 4 young children all 6 years of age and under. Immediately, we knew this was not just any real estate agent, it felt like a long-time friend had just arrived to help guide us along this new path to home buying.

Friends from the get go, it was not long before Wilson was like family to us and our children greeted him with high fives and hugs with each visit. Wilson was our rock and mentor during our many trials and tribulations in our journey to finding our new home. An extraordinary agent is what we found in Wilson, he was kind, dedicated, professional, knowledgeable, punctual, proactive, a man who crosses his t's and dots his i's each and every time.

As with the purchase of all homes, there were issues that arose along the way. Wilson was always just a visit, a phone call, an e-mail or a text message away, he helped us to stay calm and focused on our goal of finding the perfect home for our family. Once we found our beautiful house, it was Wilson who was once again beside us through every step, had an answer for every question and a solution for every bump we hit along the way.

Once we signed for our house and finally took possession, all I could do was hug Wilson and try to express my gratitude for ALL he had done. Many a time, Wilson went up and above the usual role of a real estate agent, he genuinely made us feel that we were just as important to him as we knew he was to us. What is special about this man is that he meant it, we were important to him, we are important to him.

As we quickly approach our 1 year anniversary in our home, Wilson still calls and messages us to say hello and see how we are doing, he has surprized us with a couple of visits and a couple of presents. His children even handmade a gorgeous Christmas present that our family will cherish forever. Wilson is not only by far the best real estate agent, he is our friend, he is like family and will treat you as such as well, that is just what Wilson does.

Thank you Wilson for all you did for us, thank you for how special you made us feel, thank you for being you and being in our lives!!!
━ Melissa, Glenn, Faolan, Saoirse, Eoghan
Il y a de cela 3 mois, j'ai rencontré M. Wilson Ramcharan, qui m'a été présenté par mon courtier hypothécaire, M. Peter Ordolis. J'ai donc commencé à faire affaire avec M. Ramcharan pour l'achat d'une propriété. Nous avons d'abord été visiter un immeuble à revenu avant d'aller visiter diverses propriétés.

Dès le départ, j'ai beaucoup aimé de M. Ramcharan son professionnalisme ainsi que son approche amicale envers les gens. Il était très patient lors de notre première visite, qui a duré plus de quarantecinq minutes, et m'expliquait tous les détails mineurs et majeurs qu'un acheteur se doit de savoir afin de prendre une bonne décision d'achat. Par la suite, il est resté avec moi pour m'expliquer en profondeur la procédure d'achat pour les premiers acheteurs, les démarches pour acheter une propriété, le processus d'achat, le financement, les frais à prévoir ainsi que les « frais cachés ». Bref, tout ce qu'un acheteur doit connaître afin de prendre une décision éclairée.

C'est donc après cette première rencontre que j'ai décidé de continuer à faire affaire avec lui. Nous avons donc visité quelques propriétés ensemble et, comme à son habitude, il était là pour moi, pour répondre à mes questions et bien m'expliquer les détails de chacune. Toujours ponctuel et patient, il prenait son temps pour s'assurer que tout se passe le mieux possible pour moi. Après avoir visité quelques propriétés qui n'étaient malheureusement pas à mon goût, nous sommes tombés sur une qui m'a vraiment plu. Il a fait en sorte de négocier pour moi le prix le plus avantageux lors de la promesse d'achat et de me référer le meilleur inspecteur pour s'assurer qu'il n'y avait pas de vices cachés.

Par la suite, il a pris le temps de m'appeler plusieurs fois pour savoir si j'avais quelques questions qui soit et pour me donner des comptes rendus de la promesse d'achat. Grâce à lui je suis maintenant l'heureux propriétaire d'un condo à Montréal.

C'est donc pourquoi, je recommande fortement les services de M. Wilson Ramcharan, à titre de courtier immobilier, que ce soit pour l'achat de propriété, ou simplement pour l'avis d'un expert.
━ Wassim Saleh
My experience with Wilson goes far beyond buying a house. I first met Wilson at an open house three years prior to buying my current home. When we first sat down together to discuss purchasing a home, his first priority was to get to know me. We discussed my past, my present and my future as a means for him to understand what was important to me. Wilson then began guiding me through the process and ensuring I understood every step along the way. Despite a few changes in my situation and readiness to purchase my first home, Wilson stuck by me and never applied unnecessary pressure. When the time came to engage in the transaction for the home I live in today, Wilson was my advocate and applied the necessary pressure to ensure I came out on top in very competitive neighbourhood. Wilson is more than a real-estate agent to me, he is a friend and a mentor. There is no question as to who will be by my side for all future real-estate transactions. Thanks Wilson!
━ Cameron Mackey
My name is Dany Follo, I am a homeowner in Vaudreuil and tried rent my home on my own but without success. I looked for help and was referred to Wilson. He made sure that we listed the property at the right price and provided the necessary advice to ensure that with some small investment, I would maximize my income. Within only 10 days from listing, we successfully rented it!

From the preparation, the pictures, the listing and the visits Wilson took care of everything. He was professional and stayed in constant communication with me throughout the process. My tenants are the best ones I could have hoped for, thanks again to Wilson for a great job.

From another happy client,
━ Dany Follo-Liloko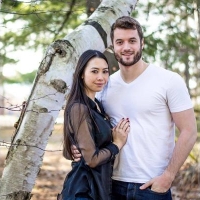 When it finally came time to buying a home, we knew we needed someone we could really trust. This being or very first home purchase, we had no idea where to start. Through word-of-mouth, we were lucky enough to find Mr. Wilson Ramcharan and quickly decided to meet with him after a short phone conversation. It turned out to be the best decision we ever made.

As we think it would be for any first-time home buyer, we initially found the process before us intimidating and confusing. The moment we began working with Wilson, those worries and challenges instantly disappeared. He was sensitive to the fact that we didn't know very much about the process of buying a home, and instead of us feeling like we simply needed to trust him and just hang on for the ride, he genuinely made us feel like we were an integral part of the process with him. He taught us everything we needed to know about every detail of the process. During home visits, he diligently pointed out every positive and negative point that we needed to know as buyers. No matter the home, there was never any bias; we could always count on his deeply rooted desire to be the best he can be for you.

Furthermore, our journey towards our first home purchase was unfortunately met with some setbacks in our personal lives. Wilson never once made us feel like we wasted his time, never once made us feel pressured, never ever once made us feel bad about the setbacks we encountered. He stuck with us completely through everything we went through, and he gave us the confidence we needed to finally find the home we always wanted.

To Wilson we cannot say thank you enough, and to everyone else who may find themselves reading this letter, do not wait any longer; Wilson is the person for you, the whole process will just become great memories.
━ Francis Lamarre & Amanda Chiu
Nous avons rencontré Wilson à la pendaison de crémaillère d'une amie qui nous l'a chaudement recommandé en nous disant "He's the best!".

Étant à la recherche d'une maison, nous avons donc communiqué avec Wilson quelques jours plus tard. Que dire de Wilson? Doté d'un professionnalisme inné, il est toujours à l'écoute, sympathique, humain et nous avons rarement rencontré une personne plus travaillante. Wilson a une connaissance très approfondie de son métier et nous a soutenu tout au long du processus d'achat de notre première maison en nous conseillant et en nous transmettant toutes les informations nécessaires pour que nous puissions faire des choix éclairés.

Wilson a complètement surpassé nos attentes et nous nous comptons très chanceux de l'avoir rencontré. Il a rendu l'expérience d'achat de notre première maison très agréable et nous n'hésitons pas une seconde à le recommandé a notre tour car il est effectivement le meilleur!
━ Nora Benelhadj & Jeff Soutannouvong
We are beyond happy to have had you as our real estate agent, and want to thank your for the patience, care and attention you invested into helping us find our family home. This was our family's first big real estate purchase and we are grateful to have had you with us every step of this home-buying process. What we appreciate the most from you, Wilson, was that you made us feel comfortable from the start; the time and patience you put in to fully answer all our questions is just what our family needed to make our purchase decision easy. Also, we would like to praise you on your efficiency and knowledge concerning contracts and paperwork; as first-time buyers with a very busy schedule, we were not sure what to expect but we are grateful that you found a way to have made the final process so easy.

You have helped us find our family's dream home, and for that, we can't thank you enough. We are beyond happy to have found not only an amazing real estate agent, but also to have made a friend! We hope to return the kindness and support you have given us by referring you to everyone we know.

Best wishes,
━ Derek, Ursula & Bianca
I recently completed the process of buying a home in Vaudreuil-Dorion, using the services of Wilson Ramcharan as my real estate broker. By far, Wilson exceeded all my expectations and made the entire process from start to finish a seamless, enjoyable and exceptional experience. He was patient and calm as I changed my investment strategy a few times, and always looked for the potential in the homes he was showing me. He even took the time to show me some homes he knew I wouldn't buy, just to get me acquainted with what to look out for! I have to say that although he manages a high volume of transactions as a broker, he always finds the time for a conversation, a visit, or anything you need as a client, as soon as you give him a call.

Wilson is also incredibly knowledgeable and diligent, educating me throughout the process on signs and symptoms of problems in some homes, the inspection process, the financial aspects, legal aspects, etc. He will always go into the detail that is necessary so that you feel fully assured and comfortable with all the steps in the process. He gives thoughtful advice when asked, is ever punctual, and always keeps a great sense of humor.

I also found Wilson to be exceptionally diplomatic with the other agents, the sellers, and even with me when I needed it! Real estate is truly his calling and it is obvious if you get the pleasure of calling on him to sell your house or buy you one (or both!); you will have a great broker and make a great friend in the process.
━ Pierre Luc Vigneault
On this Thanksgiving Day, David, Michael and I are filled with thankfulness to you from the bottom of our hearts for leading us to this great home we are living right now. It was a great blessing to have you as our real estate agent. A person who exudes passion for his craft and dedication. I knew, just by reading a post in your face book that you were our man, passionate and purposeful.

To those who are looking for a real estate agent, let me tell you that Wilson is the real deal. Very knowledgeable of the ins and out of this business. For us, what set Wilson apart is his integrity and sincerity. You will see, know and feel it right away.

Through the process of looking, Wilson have given us a lot of ideas, guidance, and support. I have asked him for contacts of mortgage brokers, notary, house inspector, contractor, you name it and he will assist you in no time. And whenever we have questions, Wilson is fast in giving us a call, text or an email. And he also updates us every step of the transaction, which was very helpful to us.

I believe Wilson have a great instinct in just knowing which is the perfect house for his clients. He told us, there is a house that is not in the market yet and right away was able to set up a visit. As soon as we saw it, I knew Wilson was doing his homework. Almost all of what I prefer in a house was there. May I share that when everything was settled, David and I have missed Wilson's company and our conversations. That is how nice of a person he is, not to mention an awesome real estate agent. So, check him out, you'll see for yourselves what I'm talking about.
Let me tell, you that Wilson will become like a family to you. He is certainly like that to us. Wilson invited us over on their yearly block party in his home in August of this year and when we had our house blessing last September 11th, his whole family came over to party with us.
It has been four months since we moved in and what a great ride it has been, thanks to Wilson, we get to live in a house we love and just perfect for us.
With much appreciation.
━ David, Joy & Michael