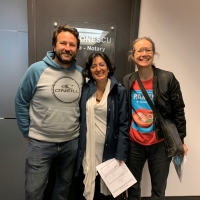 Best experience & welcome home! After spending many years abroad, I decided to move back home to Montréal and asked my friends for a referral. One friend said, "My neighbor swears by her real estate agent" so I waited to get that contact information from her and was so thankful that I did. Wilson, Ferdous, and Tania were always available and, when I started to lose hope in this competitive market, they kept reminding me of what my priorities were and took the time to discuss any changes I wanted to pursue. They never rushed me and we did a ton of research so that when the right place presented itself, we jumped on it! And I found my home, close to family, and everything Montreal has to offer. I also can continue to reach out to them as I need recommendations for contractors and such. It is nice to not feel like I am starting over in a new town, but instead am welcomed home after a long time away.
━ Michèle Steinwald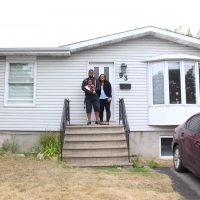 First time home buyers - After looking around for a realtor my wife's friend referred us to Wilson and his team compare to the others who seem to just wanted to look for a house for us done Wilson spent 2 hours with us during our first meeting breaking down all the details and what to expect before getting into this aggressive market we were very satisfied that Wilson and his team not only wanted to just do business but he got to know us a bit on a personal level i can say we are truly happy with our purchase and we look forward in the future to buy another property when the time comes u highly recommend Wilson and his team you won't be disappointed!
━ Jayson Aboraah & Megan Thomas-Desmond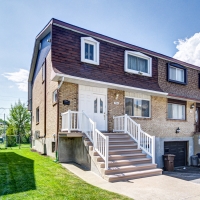 Plus que 5 étoiles! J'ai eu la chance d'avoir les deux services: acheter et vendre. Le service est plus que 5 étoiles. Ils vous accompagnent en tout temps, toujours présents, disposés à vous conseillez et répondre à vos doutes. Ils cherchent à ce que l'expérience soit la meilleure et ils réussissent. La mienne a été extraordinaire tant pour l'achat que pour la vente. Mon expérience a été parfaite à tout point de vue.
━ Cécile Genkin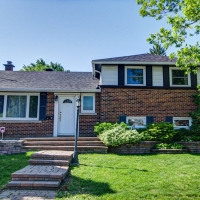 Great Team Work! At the start of the Covid-19 Pandemic, my sister and I lost our Aunt. We had to deal with the selling of her house during this crisis. We had interviewed serval real estate agents to get the right fit for us. We need not go any further than Wilson and his team. The minute we met with Wilson, we knew he was the one. His commission rate was slightly higher, however what was offered as service was much more impressive. The Groupe ImmoSolutions team did the usual pictures and staging advice, but they also provided a 3D blueprint of the house and virtual visit. This was most helpful during the Covid lockdown. Wilson's team made the selling of the house progress smoothly, during a very stressful time in our lives.
━ Brenda & Glenda Mazerolle